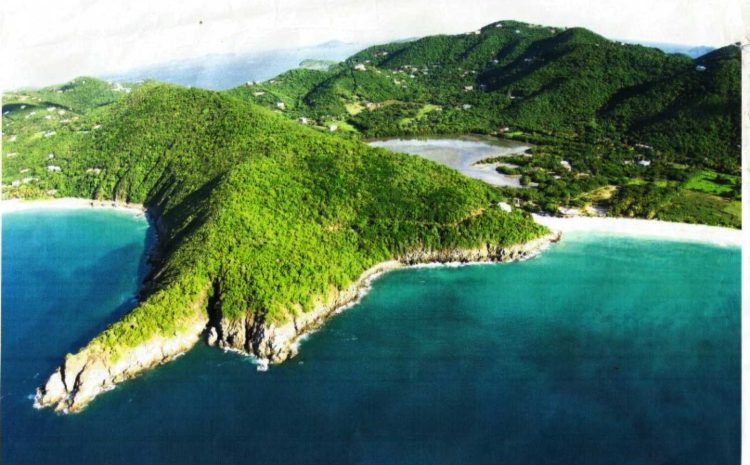 Real Estate Investing in the BVI – Flipping Land
Real Estate Investing is a capital intensive strategy but it can become lucrative if you are willing to understand the process and reap the rewards. BVI Real Estate value is quite stable and the capital needed maybe a bit more than in other countries but there are many opportunities that exist. Within this article, I hope to give you a glimpse of Real Estate Investing in the BVI.
There are a few variation of real estate investing but they are mainly categorized by Residential, commercial, and flipping. Over the next few articles I will focus on a specific type of real estate investment. In this article, I will like to discuss flipping Raw Land.
Popularized by many shows that "flip" houses, flipping raw land is not as sexy and fun but can be a lucrative way to gain capital in the BVI. If you look into the hillsides of Tortola or any other island in the territory, you will notice huge portions of land that have not developed. Not that this is a bad thing, because the greenery in the territory gives it a special charm and natural look but You may ask yourself, why haven't the owners developed on the land? There are a few reasons why the development of land is slow in certain areas and the main cause is generally the lack of capital. However, there are still quite a few lots, 2 Acres and more, that become available for sale and those are the focus of our topic.
The BVI has many large parcels of land and the demand to purchase house lots has not dropped. This is a perfect scenario for those willing to place capital in large lots for the purpose of subdividing them. Raw Land Subdivision is not without risks, assessing and understanding the risks is what makes an investment worth it or not. How do you assess the risks of Flipping land? Find a team of professionals to guide you as well, Generally a surveyor, engineer, architect and/or excavator operator can give you sound advice on land and ways to subdivide it.
After assessing the risks on the physical land, you also need to understand the financials. How much is the land valued? Who is your target audience for the land? What are the costs associated with flipping this land? How many land lots would I be able to create? How much would I be able to sell the individual land lots for? What are the estimated profits? These are a few questions that you would have to ask yourself in order to assess the financials of the land.
Flipping Raw Land may not have the greatest appeal to everyone but it is an opportunity to invest in the BVI's market and gain capital. For more information and advice on Flipping Raw Land contact Emerald Properties BVI, we have the expertise in flipping raw land and understand the process from purchasing, developing and selling your land lots. In the next article, I plan to discuss the potential opportunities within Long-Term Rentals.