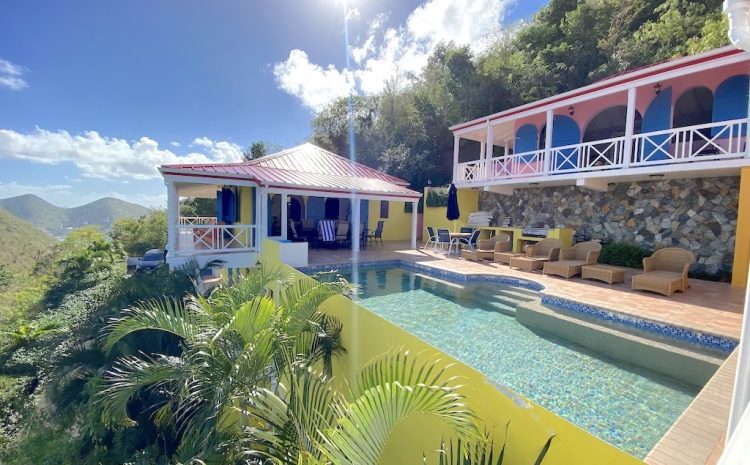 BVI Real Estate Investing – Long-Term Rentals
Property in the BVI has long had a focus on the rental market, whether that be short-term vacation rentals or long-term rentals offering tenants a place to call home. While both have their merits, long-term rentals are seen to be the more stable of the two, less likely to be as heavily impacted by worldwide events such as economic downturn or natural disasters such as hurricanes. As a result, many individuals have sought to add rental units to their own homes or to buy property with the purpose of renting it out, using this as a nest egg or an additional income.
The current long-term rental market in the BVI was previously buoyed after hurricane Irma, where so much destruction led to an uplift in rental prices for homes that were habitable, and then, uplift again for the newly renovated properties thereafter. This brought about higher rental values than the island had seen and these prices were sustained as the island regenerated and the pillar industries such as financial services, legal services and tourism, regrouped and gained strength bringing in more staff and therefore more people in need of homes. The latest challenge to the long-term rental market has been the COVID-19 pandemic, or more, the aftermath. What we are seeing is that where hurricane Irma buoyed the market, the COVID-19 pandemic has slowed it, but not stopped it. Whilst this has meant that landlords are needing to be a little more flexible on the rental prices they are asking for property, this shouldn't be great cause for concern when looking at long term rentals as an investment.
In looking at long-term rentals as an investment, consideration needs to be given to the state of the property and the furnishing status. Fully furnished properties can command a higher rent and are easier for individuals and families moving into the Territory. That said, there are associated costs that come with this such as maintaining and replacing furniture as required over the years in order to maintain the condition of the property. Part and unfurnished properties are also in demand however the overall market for this is smaller. In terms of décor, current trends see modern finishes and neutral palettes favored and the properties tend to rent more quickly than those looking a little dated or those that are overly stylized.
Stuck on what to buy for long-term rental investment property? One and two bed units in or close to town are always popular options for newcomers working within professional services. Aside from that, personal preference is as varied as the type of properties available. Stand-alone homes are always well-received with good access or driveways an essential requirement for many. Villas offer flexible accommodation as either short term vacation rentals or as long-term homes depending on the season and your requirements. Looking for a home for yourself too? Pool houses and guest accommodation offer an additional income if it is something you're comfortable with again as a short-term rental or something more long-term depending on situation.
So, whilst the long-term rental market might be in the throes of re-establishing itself, it still makes for a sound investment for the reasonable landlord.
Looking to discuss renting out your home or apartment? Call Jo to arrange a viewing on + 1 (284) 346-7090 or email jo@emeraldpropertiesbvi.com