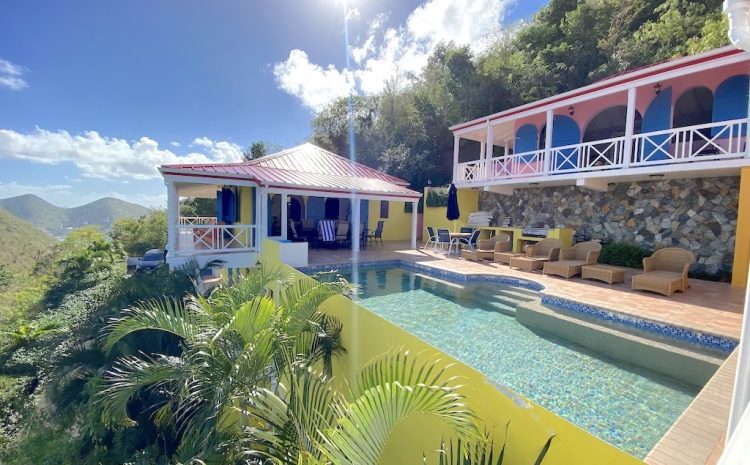 BVI Real Estate Investing – Short-Term Rentals
As we continue to explore real estate investing in the BVI, the next topic that we will explore is short-term rentals.
Short term rentals has traditionally been linked to hotels, motels, resorts and occasionally you would have a friend that knew a friend that was renting out their home in a desirable location on a beach. Over the past decade, the explosion of the sharing economy specifically, AirBnB and Vrbo, has allowed a variety of landlords to not only enter the short term rental market but has capitalize on a quite sizeable share with no plans on slowing.
So the question begs, is the short-term rental market agreat investment in the BVI?
As with most real estate questions the answer is, it depends!! Lets explore a bit about some factors with regards to short-term rental.
Short-term rental income is generally more lucrative than long-term. With long-term you have a contract with 1 tenant that will pay an agreed amount every month. With short term you will be working with many guests over the month to fill your property. With average occupancy goal of 50%, there are great months where you have low vacancy and some months where you are fully booked. Short-term rental can potentially gain you returns up to 2X that of long-term rental.
Landlords of long-term rentals would make their unit ready for the next tenant, sign thec ontract and unless major repairs are needed allow the tenant quiet possession of the property. Unlike the long-term counterpart, short-term landlords have an active component of guest intake, greeting guests and room turnover. The landlord has to ensure that all these components work as seamless for the guests so that they can get good reviews to attract more guests to their property.
As a landlord, this can be time consuming but at a cost you can pay a cleaner or property manager to ensure these tasks are completed for you.
In conclusion, short-term while more time consuming and management intensive can be quite lucrative in the BVI market. There are other considerations to be made such as location of property, risk tolerance with regards to occupancy and expenses that should be discussed with an financial advisor or real estate professional it is safe to say short-term real estate investing can be a positive experience.
Interested in purchasing a property for short-term rental? We have a good selection of properties that would be great location for short-term rentals. Give us a call 1 (284) 343-6986 or email info@emeraldpropertiesbvi.com to discuss your visions and see how we can assist your real estate goals.